Picture this. It is 6 am and the alarm rings. Your mom starts yelling at you from the kitchen to get up and get ready to go to school. What a drag! But, wait, you run downstairs, hair wet, freshly combed, and hungry for breakfast. You catch your mom packing your lunch and see that Jell-O Chocolate Pudding Snack makes its way into your Star Wars lunchbox. Those days I couldn't think of anything else but lunchtime!
If you can relate to this story and have Celiac disease, you are in for some good news. Yes, you will be able to continue to eat that glorious comfort food dessert that brings you all those great childhood memories.
Let's get to the question in hand – Is Jell-O Chocolate Pudding Gluten-Free?
Jell-O Chocolate Pudding, in its three presentations: Instant Chocolate Pudding, Chocolate Pudding Snacks, and Sugar-Free Chocolate Pudding Snacks, are all gluten-free products.
Jell-O Chocolate Pudding Ingredients [the Proof]
Here is the proof. First, let's look at the ingredients. As you'll see, there is no wheat, barley, rye, or oats in these glorious desserts.
Second, we know that Kraft-Heinz is a very reliable company when listing out its ingredients.
Sugar
Modified cornstarch
Cocoa processed with alkali
Disodium Phosphate (for thickening)
Contains less than 2% of natural and artificial flavor
Tetrasodium pyrophosphate (for thickening)
Salt, mono- and diglycerides (prevents foaming)
Artificial color, red 40, yellow 5, blue 1.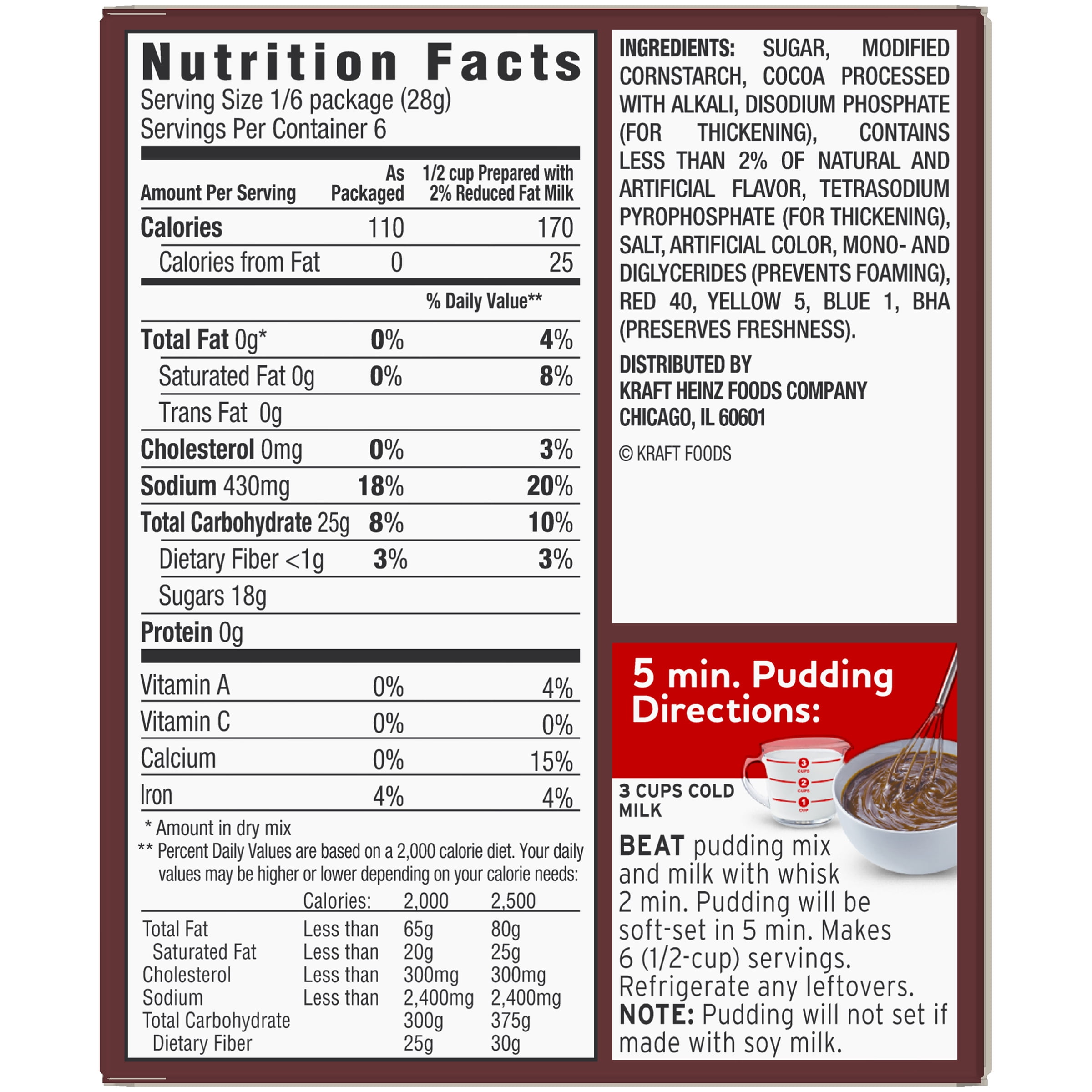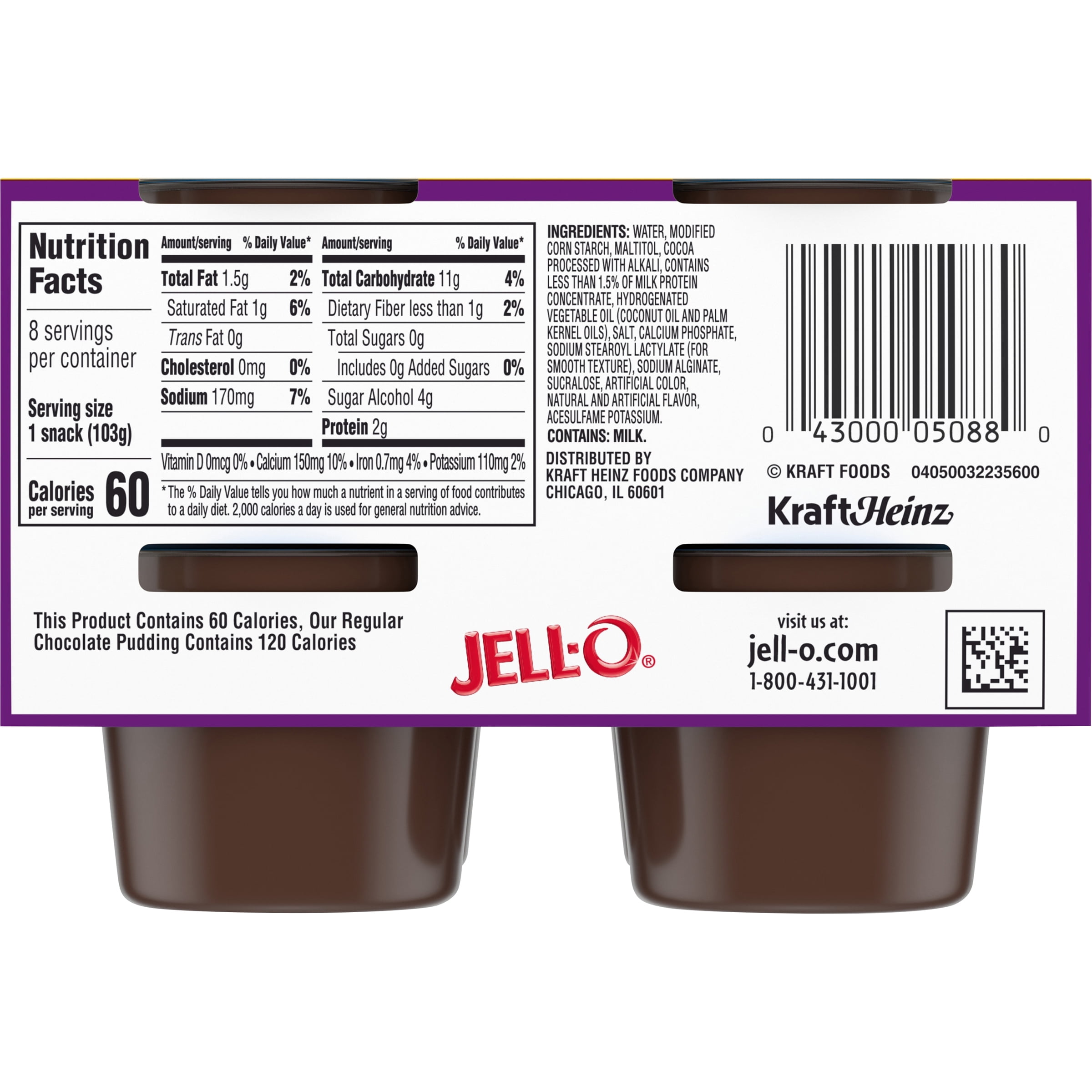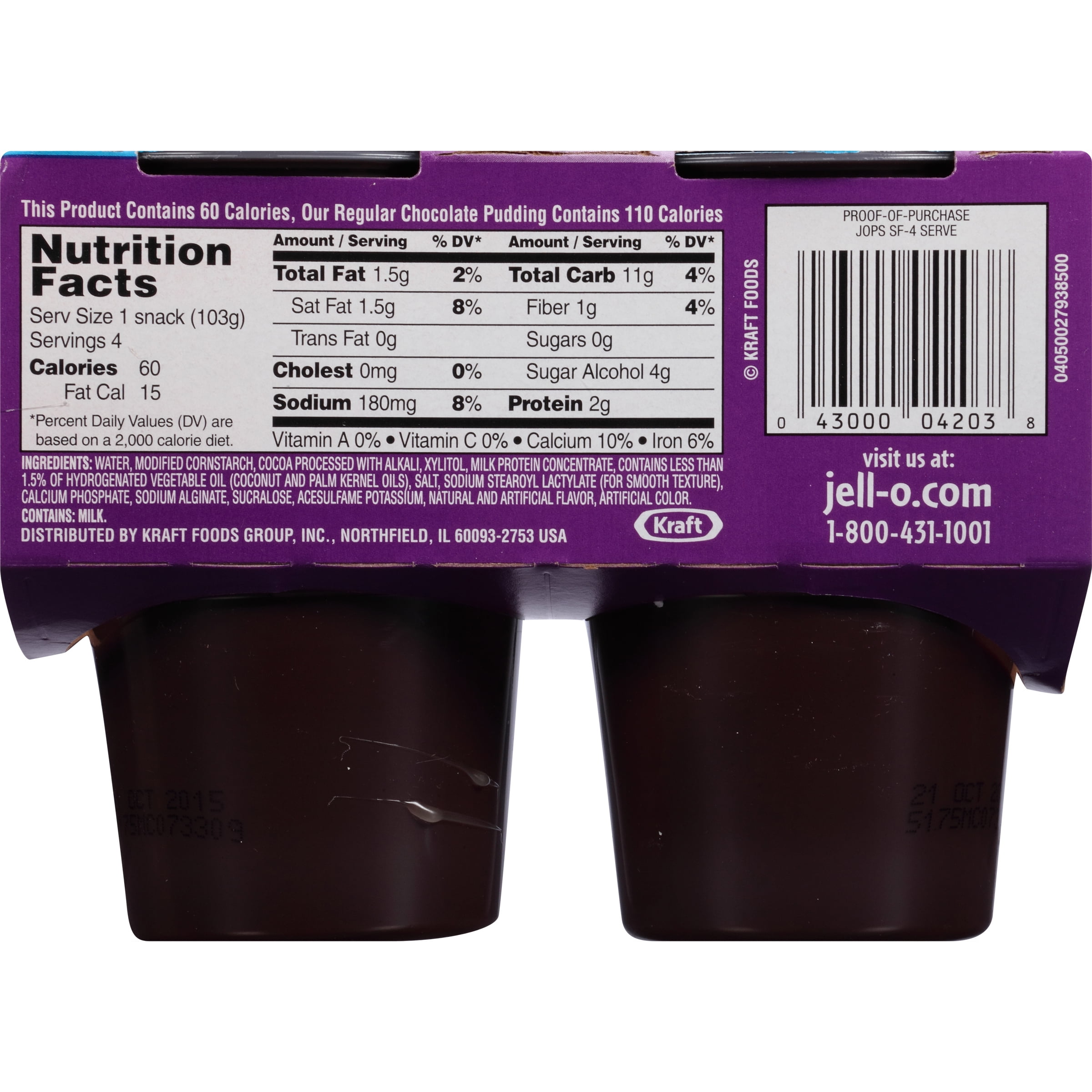 Is Jell-O Pudding in general Gluten-Free?
In short, almost all Jell-O products are gluten-free except the Instant Cheesecake Pudding and Pie Filling, which does contain barley and, therefore, gluten – avoid this one.
If you want the entire list of Jell-O products that are gluten-free, Scott Adams from Celiac.com lists everything that Jello offers gluten-free and safe for consumption by people with celiac disease.
Conclusion
In conclusion, the Celiac Diva considers Gluten-Free products that do not contain gluten ingredients, and for which we have not received any evidence of complaints of gluten contamination. Although Jell-O Chocolate Puddings are not officially labeled "Gluten-Free," the ingredients don't show any gluten-containing ingredients. Thus making this pudding likely safe for people with celiac disease or that follow a gluten-free diet.
Legal Disclaimer
Statements regarding dietary supplements have not been evaluated by the FDA and are not intended to diagnose, treat, cure, or prevent any disease or health condition.